Assessbase
Analyse, compare, improve and dig a little deeper...
AssessBase can help any organisation measure, track and improve performance in the areas they are most interested in.
From start-ups looking to engineer fast growth, through to successful businesses dealing with a crisis, or multinationals keen to adopt a sustainability culture, AssessBase can help.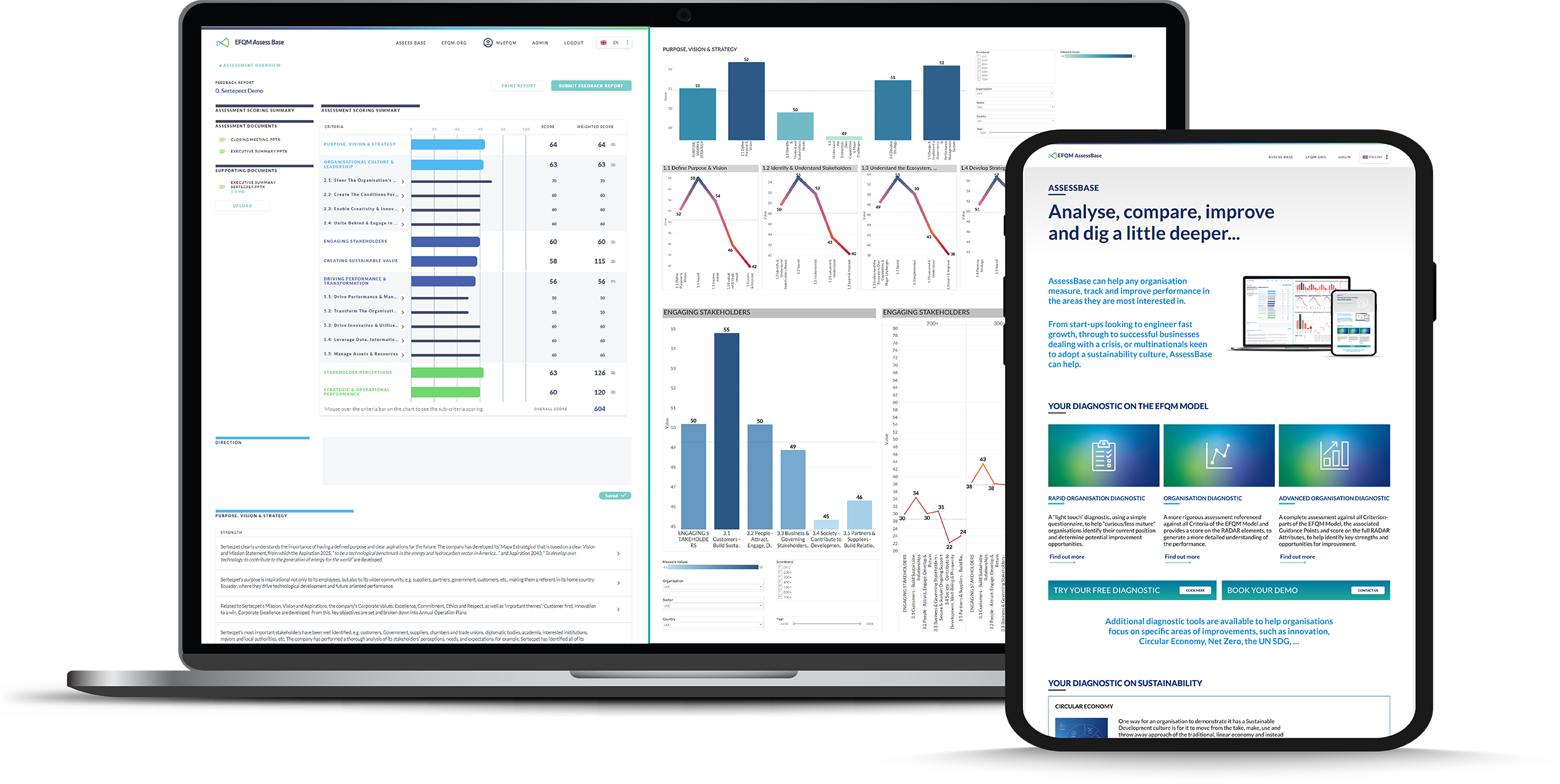 Your diagnostic on the efqm model
Additional diagnostic tools are available to help organisations focus on specific areas of improvements, such as innovation, Circular Economy, Net Zero, the UN SDG, …
Your diagnostic on sustainability
Your diagnostic on innovation
Your diagnostic on change management
Your diagnostic as a school
Contact us for a demo
Let us show you the power of the AssessBase and the Data Insights. Contact us for more information or to book your live demo of the platform.
GLOBAL HEAD OF DIGITAL SERVICES
Vinciane Beauduin